Spirits in the Water: Elements of Untethered Realms Book 4
Fantasy/Short Stories
From USA Today, Amazon bestselling, and popular science fiction and fantasy authors comes Spirits in the Water, a supernatural anthology of eleven thrilling tales. Spirits in the Water is the fourth, long-awaited Elements story collection from the dynamic and inventive Untethered Realms group.
A haunted journey on a riverboat, water sprites borne of pennies, preternatural creatures, ancient serpents, and the Lady of the Lake lurk in dark waters. Raging storms and magical rainbow fountains. Water is spectacularly beautiful but also treacherous.
Contains my story "The Water Wight." When a drowned girl changes her mind about suicide, Merliss and her associates face a fearsome, preternatural creature.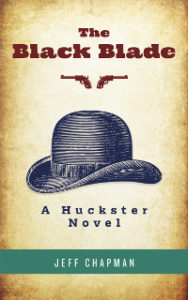 The Black Blade: A Huckster Novel
Weird Western/Novel
An enchanted blade. An evil old man. An ancient spirit behind a mask. The Weird West just gets weirder.
Orville and Jimmy are a pair of hucksters, struggling to scrape together enough coin for a square meal. While Orville angles for the big score, Jimmy hopes to make an honest buck for a day's work. When an old man calling himself Marzby asks for help with a supernatural pest, Orville smells opportunity. Jimmy smells danger.
In two shakes of a lamb's tail, Marzby imprisons Orville and only Jimmy can save him from a gruesome death. The price for Orville's life? Jimmy must retrieve an enchanted knife from inside Skull Hill and put it in Marzby's hands in three days time. With the blade in reach, Jimmy runs head on into more trouble: a shapeshifting opossum, a larger than average coyote and an ancient spirit determined to keep the blade where it is. Maybe the evil Marzby shouldn't have the blade, but without it, how is Jimmy going to rescue Orville?
The Black Blade is a weird western novel in Jeff Chapman's Huckster Tales series, mixing horror, fantasy, and comedy in an Old West setting. Climb up in the wagon and follow Orville and Jimmy as they once again plunge over their heads into supernatural trouble.
Amazon 

Amazon

Amazon

Amazon

Amazon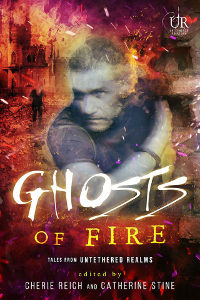 Ghosts of Fire: Elements of Untethered Realms Book 3
Fantasy/Weird Western/Short Stories
From USA Today, Amazon bestselling, and popular science fiction and fantasy authors comes Ghosts of Fire, a supernatural anthology of ten thrilling tales. Meet paranormal detectives, imprisoned dragons, dark demons, cursed jewels, and handsome prophets.
Contains my story "The Flaming Emerald." When Orville finds an emerald in a pawnshop, Jimmy suspects there's trouble ahead, which is precisely what they encounter, trouble of a very weird and supernatural kind. Will they rid themselves of the cursed jewel before the flames scorch them? This is another story in my Huckster Tales series.
GooglePlay Kobo iTunes Smashwords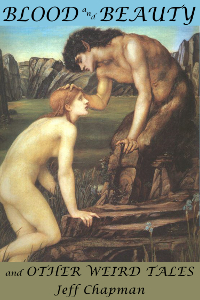 Blood and Beauty and Other Weird Tales
Fantasy/Short Stories
Collects six short stories of fantasy and weirdness. Fans of Edgar Allan Poe, H. P. Lovecraft, Greek mythology, and biblical-inspired fantasy will find something interesting.
"Blood and Beauty" tells the tragic love story of a satyr and a dryad.
"Sutter's Well" records the weird encounter between two boys and a Lovecraftian monster in Appalachia.
"Morphine and Chocolate" draws inspiration from the medieval poem Pearl as it follows a father's search for his missing daughter from one weird landscape to another.
"The Facts in the Case of M. Hussman" takes inspiration from Edgar Allan Poe and records the horrific consequences of artificially extending life in a steampunk world.
"Shafts to Hell" returns to the Old West and takes the reader inside the mind of an insane miner.
"Good King David" combines the tales of Hamlet and Absalom in a Biblical fantasy world.
Amazon 

Amazon

Amazon

Amazon

Amazon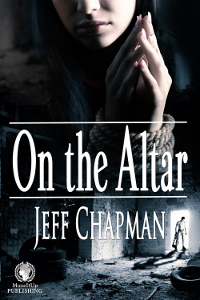 On the Altar
Thriller/Novella
When the president's daughter, Helen, is abducted, special counsel Aaron Atreus offers his friend all the support he can. When the kidnapper demands Aaron's daughter, Effie, deliver a ransom payment, the crisis becomes deeply personal for Aaron's family. What's the kidnapper's game? Why insist on Effie? There's no way Aaron will allow his only daughter to walk into such a dangerous situation.
Desperation puts friends at odds, and questions of duty and loyalty threaten to tear Aaron's family apart. While the policy-makers fight among themselves, the kidnapper waits for the pieces in his sinister game to move into place.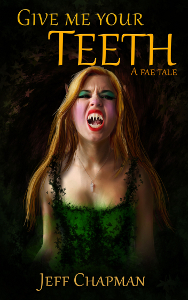 Give Me Your Teeth: A Fae Tale
Urban Fantasy/Novella
Jimmy's mother is not your mother's Tooth Fairy.
Ten-year old Jimmy wonders where the Tooth Fairy keeps all those teeth. It's a silly question and he plays along to get some coins, confident there's no such fae, or is there? What did he really see in the middle of the night? There's no such doubt about the bully and his sidekick preying on the kids at the bus stop. When Jimmy defies demands to hand over his money from the Tooth Fairy, he moves to the top of the bully's radar. Will the club-fisted terror really put out Jimmy's teeth? Or is the Tooth Fairy not so harmless?
Give Me Your Teeth is an urban fantasy novella about a boy's confrontation with schoolyard evil and the fantastic. You'll never think of the Tooth Fairy in the same way. This one has teeth, lots of them, and she's not afraid to use them.
Enter a place where the mundane and the fantastic intersect and discover what the Tooth Fairy really does with all those teeth.
Amazon 

Amazon

Amazon

Amazon

Amazon


Last Request: A Victorian Gothic
Historical/Suspense/Novella
"For the love of God, cut off my head."
The last request in Uncle Silas's will shocks everyone speechless, everyone except his favorite niece, Anna. More than death itself, the claustrophobic Silas fears a premature burial. Will her elders carry out his request? Anna is certain they will not. It's up to her to do the right thing, even if it is a bit grisly. Armed with butcher knife and candle, Anna heads for the crypt underneath the church in the dead of night. All does not proceed according to Anna's careful planning. Graves have a way of not letting go.
Last Request is a historical novella set in Victorian England with gothic sensibilities. What's more gothic than beheadings, nightmares, and a dusty crypt filled with moldering corpses? Your heroine faces plenty of suspense, terror, and horror in her quest to fulfill her uncle's wish, but there are also moments of comedy along the way. Fans of historical fiction, gothic thrillers, and Edgar Allan Poe will find something to like in Last Request.
So step inside a dark story in the tradition of the penny dreadful, at times humorous and horrifying, but don't close the door behind you. Someone might lock you in.
Amazon 

Amazon

Amazon

Amazon

Amazon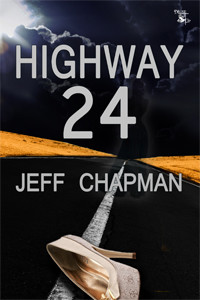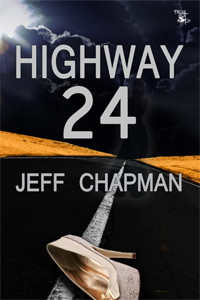 Highway 24
Ghost Story/Novella
On a lonely country highway, a young travelling salesman runs down a teenage girl. It was an accident. Why she was wandering around on a highway in a pink, formal dress, he can't imagine. There's no doubt she's dead. Fear takes over and he flees the scene, absently taking one of her shoes with him. An old memory, something familiar about that shoe, struggles to surface. As he speeds away from the accident, he thinks his nightmare can't get any worse, until he sees a pair of green eyes in his rear-view mirror. The shoe and those eyes lead him to a small town where he meets an all too knowing preacher and a sheriff obsessed with the girl's tragic demise. As Paul digs deeper into the mystery of the girl and her shoe, he comes face-to-face with a dark secret from his father's past.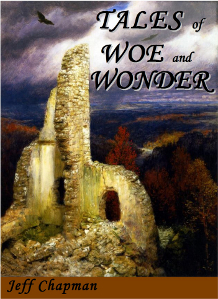 Tales of Woe and Wonder
Fantasy/Short Stories
Tales of Woe and Wonder collects nine short stories, including original fantasy stories and fairy tales as well as classic fairy tales retold.
You'll find a mix of fairy tale wonder and tragic woe, ranging from a young boy's first brush with the harsh realities of war in "A Gift from over the Sea" to a miraculous bridge in "The Master and the Miller's Daughter" to a young girl's encounter with a witch's insidious spells in "Esme's Amulet." The fairy tale "Why the Squonk Weeps" tells the story of a mythical beast and a witch's plans that go horribly awry. A mother's plans to save her son from the grief of pain go horribly awry in "A Mother's Gift." "The Fletcher's Daughter" is a humorous take on Cinderella. The flash story "Under the Bridge" comments on trolls and story telling. "The Hand with the Knife" expands on the Grimm tale of the same title. And what happens when a princess resolves to take a vampire for a lover? Find out in "The Princess and the Vampire."
Amazon 

Amazon

Amazon

Amazon

Amazon


JeffChapmanBooks.com is a participant in the Amazon Services LLC Associates Program, an affiliate advertising program designed to provide a means for sites to earn advertising fees by advertising and linking to Amazon.com.